Austin Telco Headquarters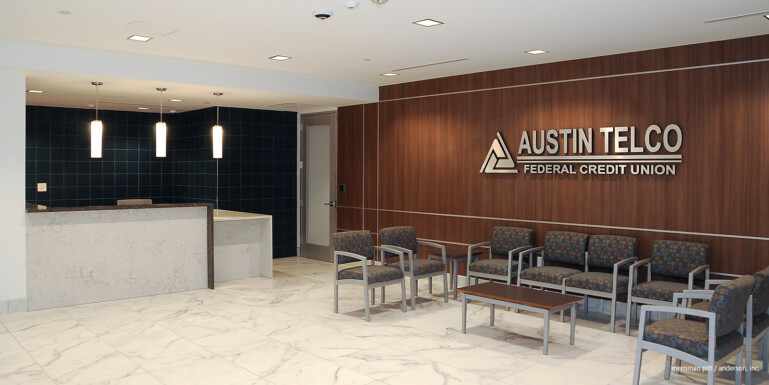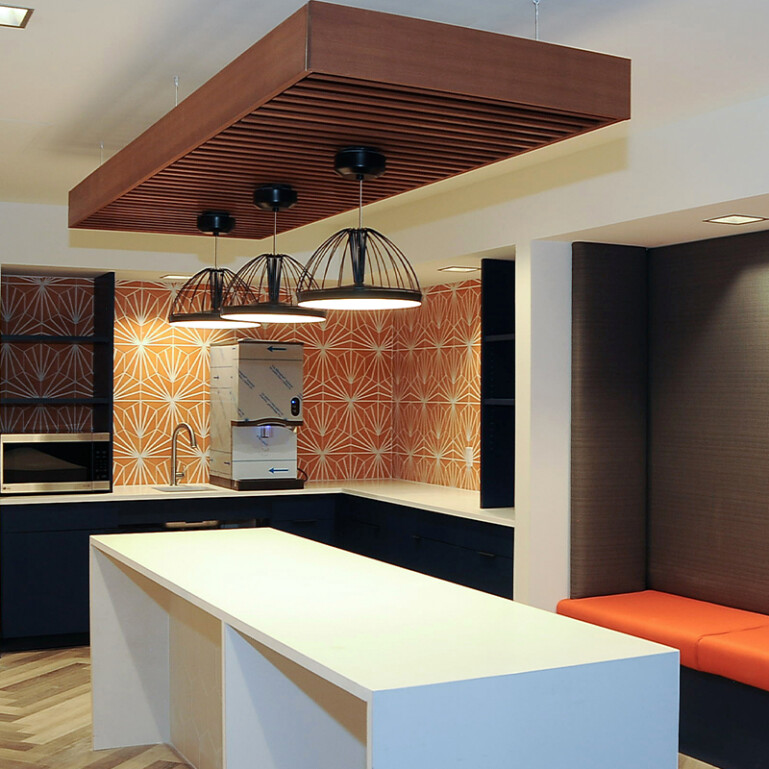 The Austin Telco Building project is a tenant improvement of two floors located in Austin, Texas. The third floor is 10,000 SF and hosts the most client interaction. The formal lobby includes high end finishes and upscale lounge furniture. As this space is client focused, the finishes communicate branding of Austin Telco and provide way finding around the floor. The 3rd floor includes a coffee bar for employees, with built in seating and colorful finishes.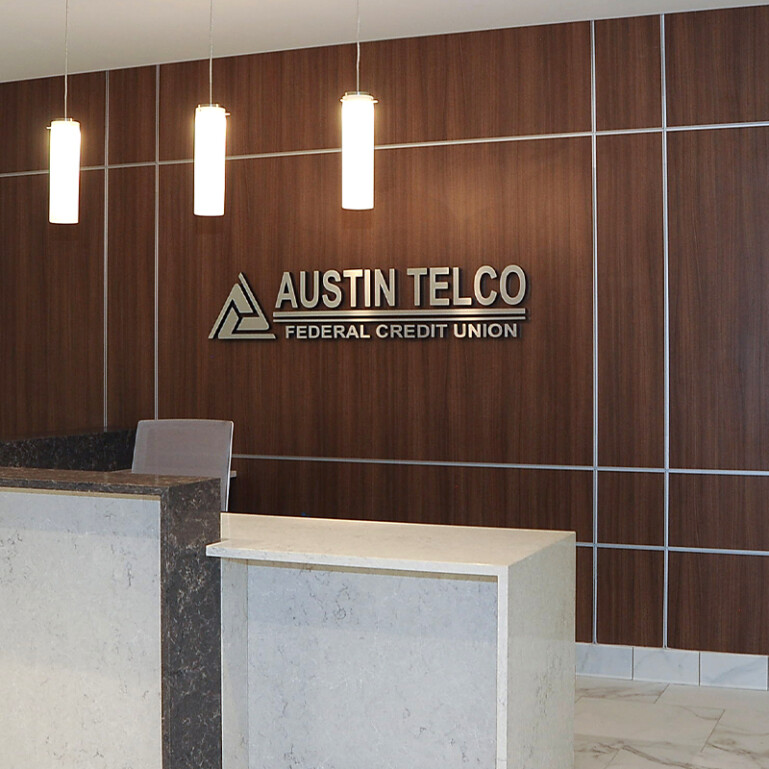 The fourth floor is 20,000 SF and holds most of Austin Telco's internal departments. The fourth floor includes a lobby, two break rooms, an Executive suite, a training room, and open and private offices. The large break room is connected to the training room by an operable glass partition, and has color and engaging finishes. A mix of lounge and collaboration tables fill this space. The private offices are all equipped with glass storefront systems, allowing a feeling of connection with the open workspaces, and allowing natural light to flood both areas.
The fourth floor Executive suite includes a separate boardroom and breakroom. With high end finishes, like marble flooring and stone accent walls, this is the most formal of the spaces. The large executive offices include lounge areas and small meeting spaces.