Barton Skyway Lobby Renovations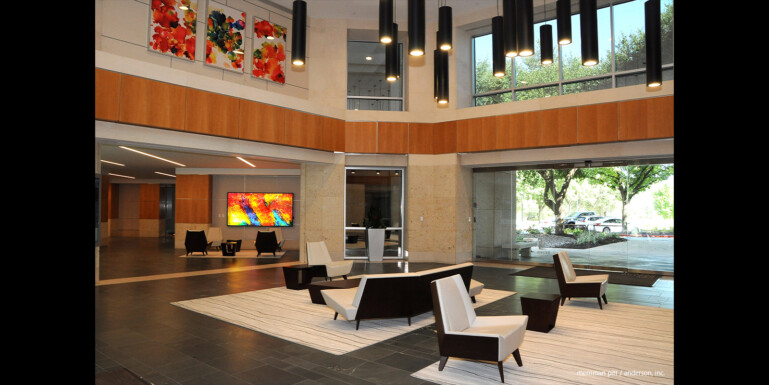 The Barton Skyway offices located off of South Mopac Expressway in Austin, Texas were previously designed by our firm. Our client wanted to update and renovate the lobbies of all four buildings of the Barton Skyway campus.
In buildings I & II the scope continued past the lobbies to the elevators. Getting a total refresh by removing wood drop downs and cove ceilings, giving the ceiling design a modern touch. Multiple height pendants added depth to the entry lobby with recessed linears leading you to the elevator lobby. Also added layered lighting with sconces in the elevator lobbies.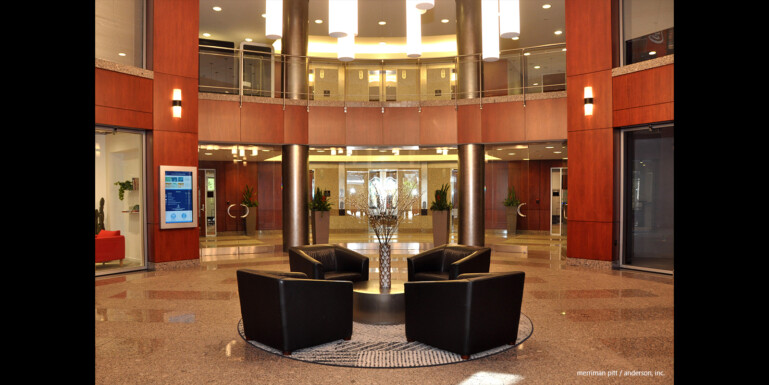 In buildings III & IV, keeping in mind the circular lobby we organically placed multiple length pendants to follow the movement of the space. The pendants having multiple lengths gives the space more visual height difference and draws your eyes upward. Layering lighting was an important aspect of this space adding wall sconces, updating the downlighting, and LED cove.