La Quinta Inns & Suites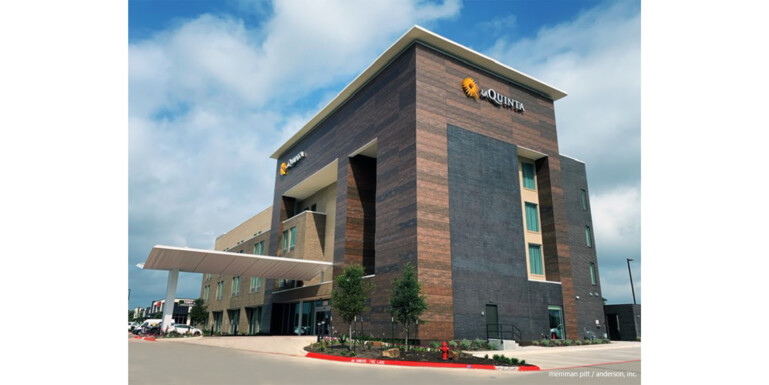 This La Quinta Inns & Suites is located near Dell Diamond stadium and several restaurants along Hwy 79 in Round Rock, TX.
For this project, our client requested a four-story, 109 key hotel design implementing the La Quinta prototype. To comply with the City of Round Rock design ordinance, the hotel implemented the use of masonry materials on the exterior. As part of the amenities, the hotel offers a breakfast bar area, conference/meeting room, fitness center and outdoor pool for its guests.